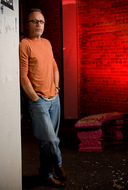 I hope I can state with your agreement that the universe and this planet are overflowing with abundance. It's all here. The potential for health, love, peace, and all the goodies of the universe is limitless. The faucet of the universe pouring all wonders into existence is never going to turn off. There is enough for everyone and there will still be leftover. It's all yours.
Or is it?

We can look out into the universe, the energy, the gorgeous planet and witness it. But does any of it make its way into our corner of the world? Why does it seem so far and not near? Why am I not experiencing [fill-in-the-blank universe goodie]?

So the miracles are all there. But how can I access them?

If the miracles are all there, just waiting for me, what is the barrier between me and that? How can I cross the barrier or dissolve the barrier?

I say all this because I want to emphasize, once again, that the problem is not whether or not there is love, health, peace, cash, relationships, etc. There is. It's all there. There's no question or problem of availability.

But if you are not experiencing that joy of life and existence, then the question is--what is in the way? What is the access, what is the key to my experience of what is obviously available?

Access can get to be a large and rather detailed subject in some respects simply because the universe is so majestic and there are all kinds of doors to open and the keys needed for them. The adventure is endless.

But let me suggest a few basic principles of access that are common to all human beings. This is where to begin if you want to dissolve the barrier.

Understand that the barrier is you. There is no other barrier.
I call this the good news and the bad news, ha ha. The good news is that there is absolutely. no. barrier. out. there. (Repeat phrase a hundred times.) The universe is NOT in your way. It has provided for you. The table and its feast is set. There are no obstacles out there. Everything already has your name on it. You don't need special permission. The bad news is that--you are in your own way. You are the key. This is also the good news. There is no need to condemn yourself. You as an eternal being deliberately chose to enter this earth realm for some deliberate purposes. Nothing here is messed up or accidental. It's on the way, not in the way (quote by Dr. John Demartini). But when it comes to access and obstacle, you are what is going to grow and become. But the good news is you don't need special permission from anyone else for this journey. You are at all times invited to learn what you need to learn, believe what you need to believe, plan what you want to plan, and act in ways that plant the seed for the harvest you have the vision for.



The rest of the (basic) access puzzle

is as follows:


Breathe and be here; acceptance, allowance, gratitude, embracing [in order].



Master your body (energy).
Master your thoughts (=body).
Master your emotions (=body).


Master your beliefs (=body) and paradigm.


Master your choices.
Enter into intimacy with other humans.
So you can see there is a lot of opportunity for learning and enjoyment. It takes some time and requires some diligence and patience. But as you begin and go forward, you will experience increasing access. The tiny drops of "water" will eventually become a great river of experience in you. Then eventually you will be in immediate and free contact with the ocean of this amazing universe that surrounds you. What you think (plant) will come to you more or less immediately.
You will have stopped denying yourself the drink of water, the joyful swim. You will have dismantled the barrier you erected.