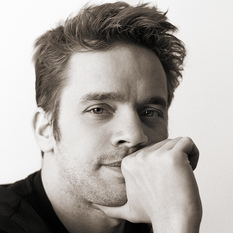 I have always been an improvement and healing minded person. The grand project of Self and Spirit and Life are my native waters. Nevertheless, I have had a lot to learn. What I thought that all meant when I was young has not withstood the test of time. Over long years (that have otherwise gone by too fast!!), I have had my experience and understanding ripen into new ways of speaking, seeing, thinking, and being.
Like you, life has roughed me up a bit. Okay, a lot. There became a long list of reasons to hate myself. I hated myself viciously, coldly, deeply, constantly. Honestly, my hate and my rage helped me to survive through some particularly grueling passages of life. They were what I could count on.

But as I continued to be presented with and take advantage of healing opportunities and personal growth, I found myself confronted internally by this self-hate everywhere I turned and whatever I was trying to do. I kept trying to go over, under, and sideways around it--anything but actually having to deal with it. I sought better eating habits. The hate was still there. I sought spiritual practice. There was the self-hate. I practiced parenting and relationship skills. Still awash with self-hate. I expressed my creativity. More hate. Et cetera, et cetera.

I wanted to heal while continuing to hate myself. While judging myself. While not forgiving myself. While not being patient with myself. While not caring for and nourishing myself. While expecting perfection.

But I could never truly experience and enjoy my progress and I never experienced true inner healing. I could not appreciate the skills I did learn. I sabotaged myself far too often.

I finally realized that the only place I am trying to get to is self-acceptance and love. That is the healing. Anything less or other than that is not your healing.

Healing is not mastering a method. Healing is not doing what you think is right. Being healthy is not healing.

Healing is being with yourself in peace and love. Whatever else is going on. Could be chaos every where outside of you, but if you smile with yourself, then you have your healing.

Well, easier said than done.

W

hen I decided that I really needed to touch that juggernaut of hate and go on the journey of loving myself, the next emotion I felt was terror. I am sure I have shared this before, but on an otherwise unremarkable day, I walked into my bathroom in order to look at myself in the mirror. Terror. Revulsion. Deep breath. Courage. I said to her, "I am willing to be your friend." I couldn't even manage love to begin with, so I decided to start with friendship. And I did not really feel friendship at that moment, either. More like an uneasy truce. But I wanted to start with saying the words out loud. Baby steps. That girl in the mirror answered something like, "What . . .?" She could barely raise her eyes to look at me, but we did. That was the beginning. And it wasn't that long ago; perhaps 2013.

I'd like to say that, as we speak, I am fully in love with myself. That simply is not the case. The hate still comes up far too often. Indeed, it is lodged in the cells and tissues of my body, some that still don't know any other expression to make, never having known anything else. So my love for myself is more along the lines of patience. And just sitting with myself and witnessing the pain including my hate. Breathing. Being willing. Willingness for more baby steps. Willingness for a gentle smile.

When I hear myself start to tell a victim story about who else is not there for me, then I do hear a new voice:

"I am here for you."

It is the sound of myself.