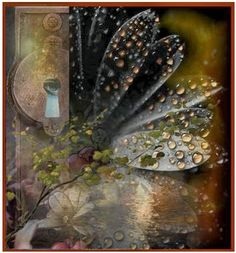 Awareness is an important element of emotional ability.
Awareness is a little difficult to teach because really you can't become aware until--the moment you are! Ha ha. It's not something someone can give to you. You are unaware until you are aware. It switches in a moment due to perhaps unpredictable life experiences. You can't know what you don't know.

At first you didn't know something, or notice something, or acknowledge something, or understand something. And then you do. And with those curtains opening, it gives more choices for self and life.

While awareness itself may not be able to be taught, one can learn to create the conditions most favorable to awareness.



We can cultivate an approach to life that is open to learning. We realize we don't know everything, or really most things.

We accept that life is messy but that it always brings gifts. We slow way down and take the time to be with ourselves--to ponder, to breathe, to allow, to be.

Awareness as the foundation of our journey to emotional ability means that we become quiet and sit with ourselves. We listen to our body and see what is there--what it's holding, what is there, what is joy, and what is pain.

When we are in the middle of busy life and emotion overcomes us, we witness that. "Hmm, look at that--a huge emotion just welled up in me." Then take a look at what is happening all around you in company with that. Release as much judgment as possible (although judgment can be part of that emotional condition). Simply begin to pay attention to your emotional life.



If you would like, you can journal. When we have overwhelming

emotions, you can write that out. No one is reading that except you. Again, there's no judge. Just paint a picture of your emotional experience. Or if writing isn't your thing, you really can paint a picture of your emotions!

You can also choose to proactively learn about the body and about being human. You can learn about where emotion comes from and maybe a few ideas about why. You don't have to be in the dark about your emotions and pushed around by them. You can get some information and prepare some skills.

On the other hand, emotion is rarely all packaged in a neat box. It is important to have information and skills, yes. But you also learn that sometimes you just have to allow--grab the surfboard and ride the waves.

It's not about perfection. It's about enjoying life and all the emotional flavor.