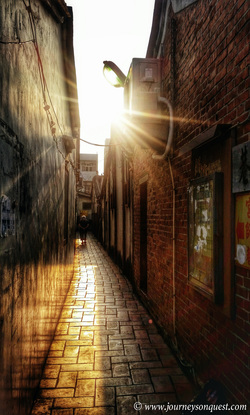 There's no where to go.
There's no where we have to be.

There's no destination.

Except here.

And now.

We're already home.

Our body is our home.

Our body is intelligent and loves us and protects us.

But sometimes it's like a child and needs our love and protection, too.

We're in this together--my body and I.

Our body generates our experience.

Our feelings--arising within the body--are our experience. Our feelings are the way we know what picture we have painted on the canvas of our corner of the universe. If it feels good, we know we painted the right picture. If it feels bad, we messed up. Right? Or, at least that's how we've been trained.

I'll tell you a secret.

Only a few know this one.

It's all good.

It's all light.

It's all love.

It's okay if you don't get that yet. You'll find out soon enough.

Think about all the feelings and emotions you can feel. Jealousy. Anticipation. Listlessness. Craving. Threat. Triumph.

We have been trained that jealousy, listlessness, craving, threat and similar frequencies of emotion make us wrong. That's not right. That's not love. We have to fix that. We have to fix you.

Some of us even learned a double whammy. I know for me, whenever I used to start to feel any sort of happiness or other nice feeling, I immediately cut that short with a deep sense of foreboding and condemnation. Why are you feeling happy right now? You're not perfect!! You have forgotten to do something! You have to work more! How dare you enjoy yourself!

Love and light are states that are meaningless unless they are invested in matter and form--invested in the creation. There is no fruit or experience of love and light if they remain just floaty energetic essences out in the nowhere and everywhere.

Love and light are meant to enter our bodies. And through our bodies, love and light enter the larger world. In real time. In the here and now. In fire, air, water, earth. In crying and in laughter. In skin. The house of stone and light.

I used to believe in enlightenment. But then I realized that with that frame, I was placing my light and joy in the future. Later. Wait. You'll get there. But you have to be more, get more light. Perfect.

Now I realize that the sun rises every morning. Nobody has to do shit for that. And even light can't help itself of busting in on darkness's turn. Moon, stars. Light just can't help itself. And dark doesn't seem to mind at all.

Now I realize I am breathing. I am light. I am love. There isn't anything else that I am. There's no yesterday. There's no tomorrow. My kingdom is at hand. Right now. I am.

And the picture is painted with--defeat, worry, deliciousness, impatience, surrender, giggling, betrayal, warm comfort. I am.

It's all light. It's all love.



Breathe, sweetie . . .