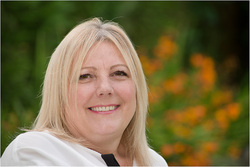 Do not give others the job of creating your happiness (state) or life.
Lisa Nichols
When you put it like that, it doesn't make much sense does it?

This fundamental concept of life--that we are 100 percent responsible for our being--applies in many ways.

But in this post I would like to highlight how other people hurt us.

When we are children, we learn how to get hurt. Learn, you ask? Yes. It's true we come with personality elements that tend us to one thing or another. It's also true that when we are small we are trying to survive. Parents, teachers, and older children are giants and we might be induced into fight or flight states.

But we are also taught what hurts, how much it hurts, who gets to hurt us, and what we are able to do and need to do when hurt including our emotional state and how we respond to treat the other person. This is modeled for us by our parents, other family members, media, other kids (like at school), and other authority figures.

Honestly, in trying to live as a mature, whole adult all of our "hurt" rules generally amount to a pile of crap.



And we often have it all mixed up. We leave ourselves wide open for people who don't have our welfare in mind. And we put the walls up for people with whom we could enjoy some safer closeness.



The answer is not to ignore when we feel hurt or pretend we don't. It is important to feel all of our feelings, validate them, and give them a safe space. Let your emotions come, sit for a small while, move through, and let them go.

However, the first thing I hope we can understand is that our feelings are our work.

It is not someone else's work to change the state or condition of our feelings. It is not a good idea to expect validation from another being who is incapable of it because of where they are at in their own journey.


The second thing I hope you understand is that
you deserve to be 100 percent safe
, body and soul. There is absolutely NO justification for you being harmed. You do not have to allow that even a little bit. Some of us in our unhealed state think that there
are
some reasons to let other people hurt us, a little bit, for certain reasons
that we learned
. That we have to put up with stuff. Nope.
But with that, please realize that the person putting yourself in harm's way is yourself. Except in extreme cases, no one can make you feel unsafe or put you in an actual unsafe condition without your consent. Now, again, when we are unhealed we don't often understand consent, permission, boundaries, and we feel weak. And each of us face some truly big "mountains" in life that are no joke to wrestle with. But the beauty of healing is that we can (gradually--or all at once!) move out of weakness and misunderstanding and help ourselves--move the mountain.



So instead of being excellent masters of the "hurt" rules we learned, let us go on a personal journey to learn our "healing, intimacy, and safety" rules.
Our new rules might be anything from letting snide comments roll off our back (easier said than done perhaps) to cutting a toxic person out of our life. We can heal our paradigm (how we view and process hurts). We can adjust our responses. We can change our circumstances. We can nurture ourselves, and then nurture ourselves some more.