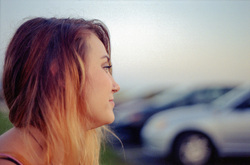 If we haven't been emotionally proficient in our life--instead confused, overwhelmed, hurt, numb--we probably have no idea what the value of even having emotion and feeling is. Can we just skip this? Ha ha.

There are three important gifts emotions give to us. If we understand these principles, we can live with them in mind.


Emotions and feelings are messages to you. Feelings are a barometer of what is going on inside of you and outside of you. Emotions are a language. If we did not have feelings, then we wouldn't have a taste of what the energy is within us and around us. Feelings are that signal and comprehension of energy (along with our 'five senses'). The messages of feelings give you an opportunity to respond. Many of us respond blindly based on old programming. But we can heal and become more conscious and deliberate.

When we feel something--like inadequacy--we have an opportunity to respond to ourselves. It's a signal that we need our own support and our own nurturing. It's a message that we need to have experiences of accomplishment and acknowledgement. We can have gut feelings about a lot of things that we need to pay attention to. If we feel exhausted, that's information to let us know that there is an issue that needs to be addressed in our body. When we feel calm and relaxed, then we are in a message of being in a peaceful union state with the universe--with the energy and other beings surrounding us as well as our own self. So you can see that feelings light our path in this world and in some cases even keep us alive and help us survive. I know that even my hate and my anger at one time was exactly what kept me upright and walking through some unbearable times. Otherwise, I would have constantly been in the corner in the fetal position.

Emotional messages may or may not be accurate or true. We have to learn to listen to ourselves and become familiar with ourselves. Feeling like every one is against us may not be accurate, but it's still a message and an opportunity. Knowing that we are feeling that way gives us a chance to love ourselves and to challenge our thinking and to move to a clearer place, releasing old hurts and stories in our past that installed that life view. And if we realize that there may be quite a few people actually against us, we can also take the time to decide and commit to who we are going to be no matter the obstacles.



Emotions facilitate communication and intimacy between beings. We are responsible for our own emotional state. Other people don't 'make us' feel a given way (unless we are getting signals that something is 'not right' about a person, i.e. our safety or boundary is at stake). Since other people are not responsible for our emotions, it's not okay to dump our emotions and (harmful) emotional expressions all over them. That's like taking all the dirty laundry and used snack dishes and the lint from our bedroom and hauling it to the next person's bedroom and dumping it all over their floor and saying, "I just didn't feel like cleaning up or dealing with this. So here you go, you can have it." A safe, healthy person (whether a professional, friend, or family member) may support us or guide us in our emotions (and we can let them, we can reveal our feelings with a safe person), but ultimately it's up to us. But if someone is just not ready to handle our weight because they are trying to keep their own head above water, don't expect blood from a turnip. That's not helpful to you or them.

Emotions
are
signals about the state of (energy of) the relationships we are in. When emotions arise within the relationship, again, it's an opportunity to respond. In a healthy relationship, there ought to be room to identify the emotion(s) and let the other person know what's going on with you (and be ready to receive the same from them in a relatively good attitude). (If you're not in a healthy relationship, that's another story.) Then, depending on the level of the relationship but for example if it is your partner, if both of you are healthy enough then hopefully you can both consciously and compassionately deal with each others' emotions, find the response, find the solution, support each other. It's not an opportunity to harm or blame--but an opportunity to heal and to strengthen the bond. In this case, the relationship is 'unit' instead of a twosome, so the emotions that arise are an indication of the state of that unit, although you certainly bring your own stuff to it. For example, if your experience in the relationship is:
I feel invisible
. . . then it is an opportunity for a healthy and willing partner to do actions to include you and/or you need to address the inaccuracy of your feeling and your own belief system based on past situations that don't reflect the current one and/or maybe it's time to tell the truth to yourself about the unhealthiness of that relationship (if the 'invisible' is accurate, chronic, and incurable).
Emotions are often meant to be shared. Which brings me to the third gift of emotion.
Emotions and feelings are the flavor of life
. Emotions are how we know we are alive.
Emotions are the experience.
Everything here on this planet are just props to produce emotions and therefore the
experience of life
. Imagine the parent-child bond. Imagine the group feeling at a concert. Imagine the determination of activists to set things right. (These are shared emotions.) Falling in love, basking in nature, grieving with others. Everything we do is the quest for an emotional experience--our search for love, our search for money, our addictions, our search for excellence, our exploration of the world, our playing of games, our healthy and unhealthy choices.
It's all so we can feel
. Do you remember
the angel Seth
who gave up immortality and power so he could love Maggie? That's the story of all of us. We came here so we could know what strawberry ice cream tastes like, so we could know what it was like to be sweating tired but feeling proud of ourselves, so we could know what it's like to cry when saying good-bye, so we would know what it's like to fail and then find the strength inside us to rise again, so we would know what it's like to blow on a dandelion and giggle as the seeds float away. The
ultimate version
of eternity--the reality the aeons of gods (us!) invented for their own enjoyment--because the other version of eternity--without the emotion--is a bit boring if nothing else.
What messages did you receive today?