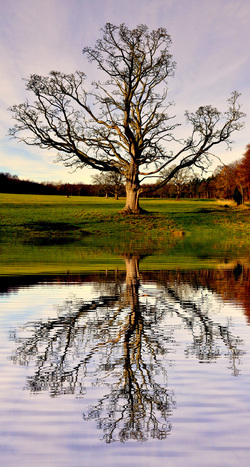 Well, it happened.
After well over a year of prolific blog posts, I finally have have no idea what to write about. Ha ha.

On weekdays, I wake up at 5 am. The first thing I do is go outside and do my yoga breathing. This is about the first week that it is not morning at 5 am, it is still a night sky. I got the stars instead of the dawn. I was waiting for this.

It was more delightful than I was expecting. There was a delicate crescent moon. Below it, Venus was bold and singing. Mars nearby. Not far at my other hand was a very clear Orion's Belt. A couple of other stars I can't name seemed to be crisply shining.

T

hat sky-high altar is what I got to greet and breathe to this morning. Smile on my face still.





Just wow.



I have a young friend. He has a tough row to hoe in life. I've been his Listener for several months now. It has been an interesting position for me. I can see a lot I could point out to him. Mistakes I've made that he could avoid. Realizations I've had that I wish I could just hand him.

He's not very open to being directed. And it doesn't work like that. I can't cause him to do anything he hasn't chosen to do. I have to watch him suffer, because I can't free him. Only he can. I am his teacher, yes, but I am being reminded something I already knew and that is that 'telling isn't teaching'. Telling someone about something doesn't mean you've taught them anything. I just hope that by Listening fully, he has a way to work through it himself.

But a day or so ago, when I felt a crack open that I might say something I gave him my metaphor about the sand grain that prepares the conditions for the oyster to create the pearl. "You are being initiated," I told him. It's obvious to me how powerful he is, what gifts he has. But I can't cause him to know it. He has to choose it. The Chiron path (the Wounded Healer) is no joke. You don't always survive the initiation.

Hmm.

Over some weeks, I've been going through storage that has built up in the house especially in my bedroom that seems to have become the storage room. It has been an interesting and lovely process to free myself from the past carried in my stuff. It's not particularly easy, but it's also not as hard as I once thought it would be. I'm ready. I'm ready to haul out the old and bring in the new; or simply leave the space free.

One item that has been waiting in the closet is a huge, gorgeous picture frame my sister-in-law gave me one Christmas. It's a perpetually postponed project to fill it with multiple family pictures. But last night, my son (age 15) and I decided to hang just the frame. Do it anyway, sort of thing. And so we began. We bickered about the size of the nails. We bickered about the placement of the nails. We bickered about how level the picture was. Pretty soon we were laughing. "You can't hang a picture properly without some b****ing."

Yea.

I bought a lemon.

I have a choice to drink lemon water as the first thing that goes into my stomach every morning. I'm not consistent yet. I don't always have a lemon on hand or remember to get one.

But I remembered to buy one at the grocer's yesterday. I went to the lemon display in the produce aisle, looked around for the perfect one. Lifted it, looked at the color, a gentle squeeze.

Yep, that one.

Snapshots from my week, thanks for listening . . .