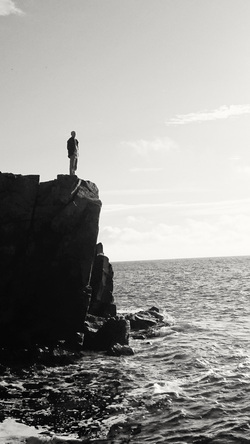 Humanity as a whole over history has had toxic approaches to circumstances we feel are problems, abnormalities, pains, mistakes, failures, and sins (etc).
Our solutions have been death, dismemberment, exile, imprisonment, shaming, and other fun stuff.



We struggle in our personal lives with our challenges within the backdrop
of the inheritance we have received of the paradigms of humanity and of our local culture and of our family culture. These paradigms admit to certain solutions. We have had certain solutions modeled for us as our available options.
I first began to question my available solution options as a parent. I could see that the parenting solutions I had inherited were not taking me where I wanted to go and, in many instances, did not actually solve the problem my children were experiencing (in my eyes). For example, my three main solutions of choice as a young parent (until I sought for better) were, one, information; two, punishment; and three, behavioral modification methods. In other words, when my children misbehaved (or as I believed), then I did yelling and "telling" (lecturing). I spanked (punishment). And I did other things like time outs and taking away privileges (behavioral modification).
Again, it didn't take me very long to see that these things were not solutions i.e. nothing changed long term in the children, in me, and in our family except a change to more distress.
So I sought for more knowledge and understanding about the human condition especially for children. And eventually the things I learned for my children, I also began to apply to myself as I had to deal with myself and my ability to change or not from things that I considered problems in myself. (Re-parenting myself, too.)
So the bottom line for me became that I feel that as human beings, whether in dealing with ourselves or others (such as children but not only), we very often
mismatch problems and solutions
.
We perceive a problem. Then we
throw information at the problem. We throw punishment at a problem. We throw behavioral methods at problems. And many times that is the extent of our arsenal of solutions.
But here is the thing.

An information solution can only solve an information problem. If there is another kind of problem, information cannot solve it.



It is important to seek for and gain a deep and clear understanding of what
kind
of problem we are experiencing. Then we can apply the
matching
solution.
As an example from my parenting, I had children who had impulse control challenges. When I didn't understand, I was punishing them for this kind of behavior. Then I learned that this kind of behavior from them came from their body. That, as a parent, I needed to carefully select the food they ate. When I served the right kind of food (for one son, he could not eat wheat/gluten), then his behavior changed. The punishment served no purpose. It was a
nutrition problem
, so I applied a
nutrition solution
.
We do this to ourselves also. Sometimes when we perceive a problem in ourselves, perhaps we try to apply a mismatched solution over and over again. For example, in my journey of healing, I have tried to apply a lot of "healing techniques" to myself. I found a lot of information and tried to do all the things I read about. So I was providing an information solution to something that turned out NOT to be an information problem. But I never felt healed and I never stayed committed to most of my healing techniques. In my case, it was a self-love problem. I had been unwilling for many years to love and accept myself. The moment I became
willing
to love myself, even a little, then I experienced the healed state and feeling I had been searching for. I found and became willing for the solution that matched the problem.
I don't know how many "kinds" of problems there are. Maybe it's infinite and unique to each individual. But here are some common categories that might be helpful to consider.

Information Problem
Experience and Skill Problem
Desire Problem
Energy (Body) (Health) Problem
Self-image Problem


Time and Priority Problem
Understanding Problem
Relationship Problem
Personality Problem
Structure Problem
Perception Problem
So first of all, there is no problem for which punishment is the solution. Let us discard that "solution" once and for all.



But, for example, when we suffer from addiction type problems, and apply "addiction solutions", I'm not sure that "addiction" is
the problem. It is a Body problem and a Relationship (Intimacy) problem. So if we can find body solutions and intimacy solutions, then the addiction has a better chance of dissolving. (Addiction is serious and complex and often requires professional help (you deserve it!), so I am not suggesting this is the only problem/solution.)
As another example, if you feel that you have no time for anything, perhaps you do not have a "time management problem". Perhaps you have a "priority" problem.



Sometimes your problem is a paradigm problem, and the solution is to change your perception.



So there is an opportunity here for deep reflection and coming to know yourself. What is correct for one person may not be the right thing for you. Be open to some new solutions that match your problem like a puzzle piece.



Be blessed.