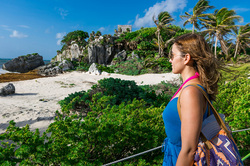 During the course of this blog, I've posted a lot about making choices, repairing our boundaries, taking back our power, and being responsible for our own lives in all aspects.

So in some sense, what I'm about to say is not new.

But a particular word struck me the other day, and I wanted to share.

The word is 'authority'.

Authority to me means the place where you make a final check in order to activate decisions about your thoughts, feelings, your worth, beliefs, choices, identity, your presentation in the world, the direction of your life course including your roles, and your actions. Once you have this "go ahead", then you express yourself, or that version of yourself permitted by the authority.

Many of us have authority located outside of ourselves.

This can be very subtle.

For example, many of us may make choices for ourselves well, but we still are checking "out there" for our worth. We are waiting for someone(s) to authorize our worth.

As you might imagine, my recommendation is that the only final authority on your life and your being ought to be yourself. Otherwise you are going to be waiting a long time to be comfortable in your own skin, because nobody "out there" has the time to understand you completely and make effective and benevolent choices for you 24/7, even if you happen to be near someone who acts like it. Everyone else has their own self to deal with.

But really, usually the culprit is not other people or systems trying to control us. It is ourselves, again, giving away sacred things about ourselves, in this case, giving away authority. We may not have full awareness yet and just going along the way we always have or how we were trained in childhood.

But I hope that mentioning this word--authority--gets you thinking about that and bringing awareness to it. Learn to listen to and trust yourself and your own authority. Give yourself the "go ahead".