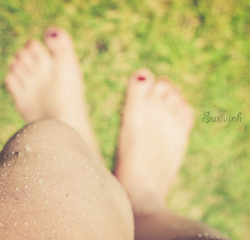 We will come back to these fears in the next chapter.
(sentence found in the book The Map by Boni Lonnsbury)


It wasn't meant to be a quote. It was a simple direction in the book that was introducing a subject and then saying that elaboration would occur in the next chapter. But for some reason I stared at that sentence over and over.

Fear has been a big part of my life. Can you identify with that also?

My fear was lit by childhood experiences and perhaps partly by personality tendencies. Fear was modeled well by all three of my parents. And as life marched on into young adulthood and onward, it seemed liked every life experience was met with fear and gave birth to new fear(s).

This was not always a heart-racing fear, although that was often enough. I didn't always "feel" the fear. But I lived by it. It was how I made many of my choices and how I viewed the world, other people, and myself.

I also had a lot of courage because I did make many forward-going choices, pushing white-knuckled through the fear, as well.

But for a long time I didn't seem to be able to dissolve the constant artifact of fear in my life. I exhausted my adrenal glands*, running away from "bears and vampires" that weren't there (and many that were! some I even created myself!).

And the grand secret is that I don't know if I have healed my fear yet. Even this morning, as I was preparing to write this blog post--the first after a long hiatus--I am experiencing fear. So, hence, the meaning of the sentence. Another chapter. Coming back to the fear. Ha ha.

Part of the answer is that fear simply is. It's part of the journey. Fear holds messages and direction for us. It can point the direction for choices we need to make to free ourselves. It's an opportunity to be human. Fear is an opportunity to love ourselves and others more. To love ourselves and others like little children, just hugging tight and comforting. "Are you all right, honey?" (Matt Kahn taught me this.)



So in that sense, to heal fear does not necessarily mean to erase fear completely.



However, perhaps fear needs to be brought more in balance in your life as it does in mine.

There are three main life areas to examine and adjust in order to heal fear (or indeed any challenge). The first is our body. Our experiences, including our emotions, are generated by our bodies. Heal our body, heal our experience.

The second area is our "external reality". What new choices can we make to repair our boundaries and adjust what we permit that is toxic and that is blessing in our surrounding daily (external) life? This way, there aren't as many "bears and vampires" out there. Sometimes we don't think we deserve to be free like this, or have the power to make such sweeping changes when needed. Been there. But, well, yes, you do deserve to be free. And you do have the power. Even if you are weak, you can begin with baby steps.

The third area is paradigm. Paradigm is a deep belief design/program (and vibration) that instructs us on how we view and respond to life (including ourselves and other people). Many of us are operating from outdated fear-based paradigms. It would seem to be difficult to change that, and sometimes it is. But sometimes it just takes a decision. To simply say, I don't want to carry that any more. I choose something new and more serving. Deliberately design the paradigm you want to act from, including new instructions for the experience of fear (what will generate fear? what is the response to fear when it does arise?).



There's always another chapter. Can't help that. Experiencing fear doesn't mean you failed as a person. It is what it is.

But if you feel like you are always in a prison of fear, I hope you give yourself permission to use the keys you have to let yourself out.



= = = = = = = = = = =



*I invite you to join me in Body Recovery. It's what I do here at How to Move the Universe and I'd love to help you.