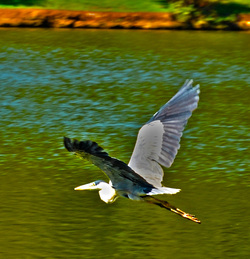 Desire is not want. I heard
Dawn Clark
say that. And I've been thinking about it ever since.
I am a huge "wanter". I've spent most of my life from childhood on, dreaming, imagining, fantasizing, obsessing, wishing, longing, yearning, hoping, and more.

Recently I did an exercise Boni Lonnsbury teaches where I let myself energetically inhabit my childhood wishes and to "give them" to her--make a world where that child can live and be satisfied. Wow! I didn't know I was still cataloging so many childhood wishes still in my 40-year-old woman body! I gave her a pink ruffly four poster princess bed; her own bedroom tv that played Wonder Woman episodes; a puppy (that stayed a puppy!); a huge Barbie house, car, and massive wardrobe; Mom and Dad on hand for hugging and playing; and chocolate ice cream. That's for starters. Boni also says to do the same process with your adolescent and young adult selves. My adolescent was big on MTV, and my young adult self was full of concern for all the things I needed for my babies (of which none of my children are babies now).

So my body (energy) is awash with wanting and wishing, most of which never came to fruition. And most of which have not gracefully made the transition to the age I am now and the realities of what is happening here and now with me.

I'm not sure how Dawn Clark teaches her principle, so my apologies for sharing what I've figured out so far on my own pondering it these weeks.

Wanting is a state of lack. It's something you don't have, and boy do you feel it. If you check out the etymology of the word "want", you will see that it really means lacking. So "want" has nothing to do with abundance (nor with creating and manifesting based on Law of Attraction).

However, like with all our reality, we are responsible for our energetic condition in this case as well. It's not the ice cream cone that actually reaches in and turns on the "wanting" switch. It's us. It's us and our energy and our story we tell (paradigm) about the ice cream cone (or fill in the blank object of our wanting).

I'm toying with this next idea myself and I'm not sure I'm completely sold. But I'm going to share it with you anyway and you can see if you can work with it to benefit your life.

I think I need to stop wanting anything at all.

Think about it. At How To Move the Universe, I talk a lot about remaining in the present at all times--Being Here. Wanting is extremely future-oriented, and in the case of my lifelong wants that never got resolved, it's also extremely past-oriented.

I think it's best to take stock of what is really here right now. Be grateful and celebrate 99.9 to 100 percent of that. Live in the moment with joy and with whatever emotion you may be in at the time.

In the case that something is not exactly right in the sense that you aren't living your authentic life or you aren't completely safe or healed, then by all means set a goal and get started with a plan and action so that you can learn to become free. If there is some object that catches your eye--a brand new pickup or an ice cream cone--then make a decision. Either make a plan to get it (without wanting it in a lack sense) or just let it go.

Of course, being human, want is always going to be a part of life perhaps. But every once in a while, do a "want" housecleaning and get back to the present and the gifts you already enjoy.

~ ~

In the meantime, absolutely live a life of Desire.

Desire is not an emotion. It is energy. Desire is not what you don't have.

Desire is the recognition of what is already yours.

It's critical to have a vision for your life. This vision affects the future, yes, but it also affects how you frame your past and how you show up in your present.

If you Desire to be a servant entrepreneur, for example; or if you Desire an amazing marriage; or if you desire to get a college degree; etc. etc; then let that desire work in you. Let it lead you to connect to your higher power for guidance and support. Let it lead you to research, discover, learn. Let it become a concrete, step-by-step plan. Let it move you past fear and doubt to continuing action and enjoyment.

Desire is basically a Decision. It operates from the present because you can live your desire right now even in some small expression as well as allow it to continue to unfold and create you.

Want is devoid of Trust. But Desire is letting yourself Trust Without a Net in yourself and in the universe. It's a breathtaking state of energy to live from and may take some cultivation on our parts. But Desire is a way to live in integrity and in abundance.