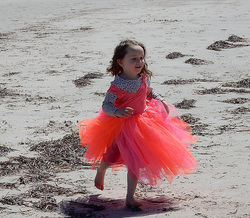 The universe can't get enough of you.
The universe is totally, absolutely, thoroughly in love with you.

You take its breath way.

Your struggle is awe-inspiring.

Your gifts are magic.

Your laughter is the universe's nectar.

Your tears are kept close in its heart.

The universe has laid upon you that jeweled robe of body and life--the most precious of endowments given only to the favorite. You.

You are not off course. You're here. Every experience has been on the path, on the way. Every second of the dance--the dark, the light--has yielded its treasure. For you. It's all yours, for you to do what you will with it. While the universe gazes upon you with awestruck, jaw-dropping desire.

It wants you. It keeps making you over and over again. Keeps waking you up for another day. Over and over again. "I want more . . ." the universe begs. Of you . . .



After all . . . you're the favorite.