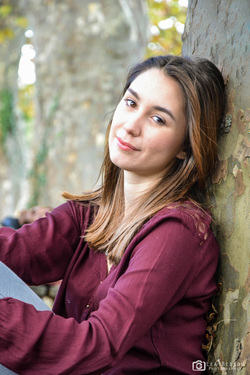 I'm going to suffer until YOU change.
Matt Kahn
It's sounds ridiculous when you put it this way, doesn't it?

Yet this is the requirement we often give ourselves.

Somewhere inside of us, we plan on suffering until the other person stops being abusive; until they notice us; until they apologize; until they behave like a decent human being; until they provide love to us; until they get their act together; until they show some manners.

Maybe "plan" is too strong of a word.

But as a desire for 100 percent responsibility for our life kindles in us, it is important to recognize the subtle ways we often give away our power.

We allow other people, by their behavior, to induce emotional and energy states in us--fear, disappointment, self-doubt, on and on.

It seems like this is the way it should be. The way we've been taught so far. I mean, if someone doesn't love us, we should feel unloved, right? If someone is scary, we should be afraid, yes?

How about if we change the location of who has the "button" for our emotional and energy state from "other people" to our own damn selves?

Not that we can't feel whatever emotion arises. If you feel afraid or angry or anything, it's okay. Nourish yourself.

But chronic, day after day, year after year, stuckness of our life in certain thought and emotion loops and we are waiting for our parents, our spouse, our boss, etc, to become totally enlightened and make things easy for us.

So that we don't have to do our own work.

Your emotions, your state, is your work.

This is freedom. If we really had to wait for someone else to change before we could stop suffering, that would mean we were their prisoner.

But if we understand this truth, then we can become free and at peace and make new choices no matter if we are faced with gods or devils or just every kind of weak and glorious human being in between.

Our teenager is acting out? We don't have to play along. We can decide how we are going to think about her and respond lovingly and skillfully.

Our boss doesn't recognize your talents? Take steps to design your own life.



Our parents aren't capable of showing love? Love yourself.



Again, this doesn't mean we have to be super cheerful if something distressing is happening. We can feel our feelings. But listen to your feelings. What are they asking of you? What are they letting you know about possible choices you could make to change your own life and your own being? So that you can be free and at peace.

Without waiting for anyone else's permission or waiting until they "get it".

Free yourself, my dear.