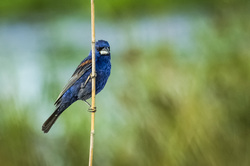 I wrote this phrase in a recent blog post and it struck me that I may have coined something.
Trust Without a Net.

In my healing journey over my lifetime, I've learned a lot of principles and passed through a lot of stages. I've worked on what I needed to work on at a given time, whatever was before me.

These days I am thinking more and more about trust--Trust, with a capital 'T'.

One of my soul experiences of most of my life and up til now is that I haven't trusted. I haven't felt safe enough to.

Over the last couple of years, I have really been trying to cultivate my relationship with my self. I could point to a lot of external circumstances that happened to me in my life that have induced my lack of trust--in anything, you name it. But what it boils down to is that I have in the past abandoned myself constantly. I didn't know how to be there for myself.

So I've been trying to be my own friend. Taking this opportunity has allowed me to see how fearful and distrustful of the universe I really am.

The thing is, I have so much evidence. I'm sure you do too. I could catalog this and that--everything that has hurt me, every way I have really screwed up, all the things that got broken, all the people that didn't stay, on and on. This is all very valid, don't get me wrong.

But there comes a time in healing when even if you have evidence for how real it is, you don't want to stay there in that prison anyway. When you hear that there might be a way--that you could believe something new, think and feel something new, do some new actions, become someone new. Despite all the evidence. It just doesn't have to be the way it always has been in our past. But how?

The ultimate healing is a condition of feeling. We may go for money and abundance, we may go for marriage and family relationships, we may go for religion--we go for a lot of questionable things and we go for a lot of really wonderful things (and everything in between). But the real search is for the feeling. For example, a healed and vital marriage may give us a feeling of joy, of trust, of feeling wanted, et cetera.

That is, if we can even let it all in. If we think we deserve it. If we know how to feel those feelings in the first place.

A person can be surrounded with a lot of challenge and yet still feel whole and at peace. A person may be surrounded by blessings and yet still not be able to see them and be miserable. So it is our feeling that is the ultimate healing.

And I would like to feel Trust. Because I don't yet. I would like to be able to Trust myself, Trust God, Trust the universe, Trust other people generally speaking (without leaving my boundary), Trust that I'm going to have enough, Trust that I can meet my challenges, Trust that everything is working out in the main. I want to feel like I'm walking on solid ground instead of my current feeling where I sometimes feel that I am walking on a high bridge over a chasm and the bridge is going to give way any second.

Do you identify?

So I'm actually not quite sure where to start. I've just been thinking about it a lot lately. I also am just trying to allow it to be felt in some quiet moments. But I know I'm going to have to go deep on this one, I'm just not sure how yet. I know that I am going to have moments big and small throughout my day and my week where I will have the opportunity to make conscious decisions of moving to Trust in given situations, instead of relying on my old patterns.

I can't wait for my every expectation to be met in order to allow myself to Trust. I think I need to simply believe in that Trust and choose it, no matter what. Not because everything is perfect, but just because it's another way to serve myself. Trust not for a specific reason, but to Trust Without a Net. Should be interesting, ha ha, but I am hungry for the place this will take me to, the universe I will be able to experience because of it.



The universe that surrounds me and upholds me.



I hope for Trust for you too.