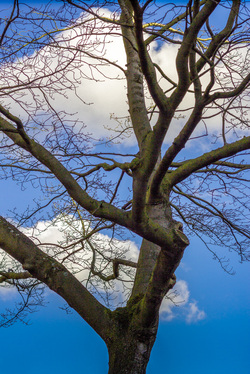 As you go on a healing journey, notice that one of your challenges is the ability to self-soothe--or not.

An emotionally mature adult is able to handle their own (intense) emotions (sometimes termed: negative). They are able to a) recognize and name (vocabulary) the emotion(s); and b) express them healthily; and c) return themselves to a less-intense state. We might call this last skill comfort.

So an emotionally mature adult is able to comfort themselves in a healthy way.

When we are raised by our parents in a loving and skillful way, we leave our parents' home more or less emotionally mature, with emotional abilities and skills. We probably don't even have to think about them consciously. We just behave healthily in the course of daily life.

But for many of us requiring healing, that need for healing has stemmed from (perhaps) traumatic childhood and parenting. We leave home without emotional skills.

We call this lack and the need for healing by many names: anxiety, addiction, depression, dramas, self-esteem issues, excessive anger, etc etc. We view ourselves as mentally and emotionally diseased. But what it comes down to many times is emotional immaturity. We have no skills.

So one important emotional skill to begin practicing consciously if it has not even occurred to us before is: self-soothing, or comfort. ("a" and "b" are also important, but in this post, I'm going to spotlight "c".)

We are overwhelmed by intense emotions and feel as if the sky is falling. We think of the emotions as not okay and making ourselves not okay (because we never had it modeled that emotions are okay even when intense). We don't even know we have the right to be okay and the right to be (self)comforted. We think we must fall subject to every emotional state and become further damaged (we perceive it as damage instead of simply an emotion). We don't perceive emotional situations as being within our purview of responsibility and power. Again, it may not have even occurred to us.

Here is what I suggest then. When you are in the middle of an intense emotional experience, say to yourself: "It's okay for me to feel this emotion." And then: "It's okay to comfort myself regarding this emotion." And comfort should not mean ignoring or repressing, but an opportunity to nourish ourselves.

It's okay to self-comfort our fear. It's okay to self-comfort our anger. It's okay to self-comfort our disappointment. It's okay to self-comfort all emotions.

When we don't know that we can self-soothe, or feel weak in doing so, then we seek external comfort. This compounds the unhealthiness of the situation. We induce dramas where we are the victim and require others to take the role of saving us. We get caught in addiction loops. We eat a gallon of ice cream in one go. ETC. We are seeking an unnatural endorphin-like injection, because we don't know how to request endorphin naturally from our own body, or don't trust that process.

This doesn't mean that you can't ask for help or talk with a safe friend about your problems and emotions. That choice is a very good idea actually. In fact, an emotionally mature person will ask for help and find a safe friend to talk to. Emotionally immature people don't trust something like that. But your friend cannot do the internal work for you. They can only support you, while you do that work.

So here are some important elements of self-soothing.

One, become comfortable in deliberately changing and choosing thought patterns. Thought patterns and emotions are often connected within a belief set. We also don't know we have total right, access, power to change our thoughts. They belong to us, we don't belong to them.

Two, become comfortable in healthily changing your body chemistry. Breathe. Go for a walk. Take a long, hot bath. Confide in a friend. Listen to relaxing music. Drink a glass of water. Write your emotions down in a journal. For some of us, all of this sounds too easy. Our emotions are so big (we're sick!), that we don't want it to be as easy as paying attention to our breathing. I mean, the sky is falling!! Can't everyone see that!! Right? *smiles* But, yes, the skills are simple. They are skills. By the way, all of the things I listed--breathing, music--these are very good helps, but the actual point of comfort is not in these doings, but it is in the internal capacity to change your emotional state back to one of calm. So this internal switch, in a mature person, can be done with or without an external activity. But, it does take some practice, so having some helps is perfectly all right, plus the activities are lovely and self-nourishing in their own right.

Three, become comfortable with the process and be patient with yourself. Allow time. As just one example, if you experience a disappointment, then allow yourself some time to mourn. Deliberately select a philosophy that allows you to process disappointment. "Hey, I learned something. I gave it my best. Onwards." Don't expect yourself to plaster a smile on the top of the times when you do feel hurt. Love yourself.

My blessing to you as you reach for and practice mature emotional skills such as self-soothing.