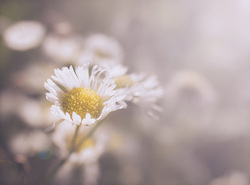 My dad is dying. My step-dad.
When our life paths first crossed, I was 8 years old. He was 50. He'd already lived a lifetime longer than the age I am even now.

He married my mother, who was 30 years old with 4 children between the ages of 8 and 1. They had three more children together. I was 17 when my youngest sister arrived.



They divorced eventually (after I was married). My dad married again, a very sweet, strong lady. They were very in love and cute together all of their marriage for the last 12 years.



Now he is 85. His wife passed away in June. My dad feels horrible without her, of course. As well, his body has just decided to break down in every way possible.

I went up for his wife's funeral and was very happy to spend time with him. I don't live near him. He lived near our old home, in the old neighborhood I grew up in, in Idaho. (I have lived my adult life in Arizona.) They were living in their own home, but now that he is very ill, Dad is living with my brother in Utah. I have other siblings near there also. I am planning another trip to see him soon, but for now have just been able to hear news of him over the phone or email.

When I was that 8 year old girl, my mother remarried about a year after she and my (other) Dad divorced. I remember she asked me what I thought about marrying the man she was in love with, and I said, "No." I did not like him at all. I did not like him in the apartment. I did not like how he talked to me. I did not like how he looked. I did not like his house. He did make good popcorn. The only good thing about him was that he had a dog, which was something I always longed for as a child (and still do, but she still doesn't get one). But it turns out when the kids moved in, the dog moved out. I was devastated. It was my lifeline.

On the first morning of our wake up in the new house with a new dad, Dad came into the room and sat on the edge of the bed where my sister and I were sharing and gave us a sweet and bright, "Good morning!" to welcome us. This just made it worse for me, not better. I hated him. I didn't agree to this!

Dad was very old school, the opposite of my sensitive and hippie-at-heart Dad that had raised me so far. Dad liked a lot of strict rules and punishments for those rules. Mostly this involved verbal castigation and allowance deduction. You could go down from $1.00 to $.30 in a heartbeat if you did or said the wrong thing. I finally figured out that his rules weren't rules. They were whatever pissed him off in the moment. So it could change quickly.

I started running away (or continued; it was my early childhood response-of-choice to distress). This worked until I escaped far enough away to actually scare myself (i.e. totally lost) and was super glad to see my mom driving down the road to find me.

Dad believed in hard work. He was always employed. It was not always much, we were definitely working class, but he took it seriously as his duty. He always came home at 5 pm and my mother always had dinner ready at that point, per his instructions and expectation. We had family dinner, family prayer. When he wasn't at a job, he worked on our massive yard and garden. Dad's garden was amazing.

Our family life growing up was an odd and intense mixture of love and toxicity. (We made a lot of popcorn!) I cannot deny either of those. One thing I can say for Dad is that he never treated us as anything other than his own kids. He did better than me, because I could never really accept him as my own dad. I wanted my other one back.

From the age of 9 when the actual wedding took place, and for the next ten years, all I wanted was out. I accomplished this by 'leaving my body' and being a mask on the outside during the time I had to be there. And I got married at the age of 19 which is all I could think of to do to get out physically.

Which, if you have read my story before, was the beginning of The Abyss.

I was a broken, wounded, furious person. It took me 15 years of adulthood to detox from my childhood. During that time, I was full of hatred, still, for Dad. Eventually, I actually forgave in a very short period of time, probably like a day. It was more, "I'm just so exhausted from carrying this." And, "Okay, I get it. It's shit hard to be an adult." I could finally see that Dad was a human being with struggles. He was stuck in his own pain, his own dramas, including his challenging childhood. I could see that I was doing far more horribly at my adult life including my parenting than he ever had. I didn't have time or energy to 'look back' any more. I had to keep working on myself and honor Dad for what he had done.



We didn't become best friends or anything.
But we have continued our relationship to this day and I am glad to serve him from the position of daughter. Our conversations are brief and to the point--life updates. Visits can be 3 days or less, but not more, because that's about either of us can handle of each others' "style", ha ha. I have had to learn to be patient when he does get crotchety or expresses religious and political views I don't really respect. "Yes, Dad, I see what you mean." He has given me kind words about my life. When I visit, he gets out the karaoke and we sing a song or two together. He has written letters and sent birthday money to the kids (and me! I get $3 now!). He has been important in my children's lives. He's Grandpa. We are able to say, 'I love you' to each other.
"I love you, sweetie."
That's what it sounds like.