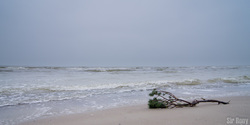 Everyone is welcome to take advantage of the healing opportunities at How To Move the Universe. However, there is an underlying premise to my healing approach that may be best suited for certain people, and not as needed for others. What I do here at How To Move the Universe is based directly on my own life challenges (where I suffered for over 20 years) and the specific things I learned that brought me relief and led me to healing and peace.
There is a lot of wisdom, guidance, and healing out there that invites us to dream, to live our passion, to love ourselves and others, to set goals, to press forward to productivity and high performance, to create and manifest. All of these principles are amazing in their place and I have benefited from them and continue to utilize information and support from teachers who present these ideas.

However, I believe that some people are not ready for and cannot access, say, dreambuilding and goalsetting and organizational energies. It is beyond them (at the condition they are in) and they are "stuck". I have come to understand that there is something in our human progression that has to come before dreambuilding and manifesting (for example). Until we heal in this foundational way, then dreambuilding, goals, and change and choice of any kind will always slip from our fingers. As I said, many people take this foundation for granted and it is not as big an issue for them (although anyone can benefit from paying attention to it a little more). But for some people, this foundational healing is absolutely critical before any other change, creation, and progression energy is available to them. And it is for the purpose of helping people prepare in this foundational way that I have created and offer the journey here at How To Move the Universe.

So what is this foundational healing priority? Let me start by telling a little bit about why I think the way I do and how I came to understand this, because it is through long personal experience.

No one can out-dream me. I am a master dreamer. If one thing had to be chosen to define me, it would be my dreams. I was born this way (Pisces and also born to two dreamers). Dreams are my native waters. And I always believe in my dreams. I am always soaked in a sense that they are possible. I don't judge what can or cannot come from me, into existence in this world. I've always understood this earth realm is meant to be a place where I can sink my creative hands into, so to speak.

I'm also a master goal-setter and organizer and planner and priority setter and mission-stater and scheduler and To Do-lister. Again, you'd be hard pressed to find someone who can surpass me. I don't say these things to be boasting. My purpose in being superlative is to show a contrast.

But even though these skills and attitudes were mine, I still spent over two decades in great suffering and in condition of unrealized dreams. Forget unrealized dreams. I was dysfunctional at any level of life. I would have liked to get the housework done, attend properly to my personal hygiene, given of myself better to my children. I would have given anything to simply be able to take a breath that wasn't soaked in pain, fear, fatigue, and self-revulsion.

When I sought wisdom, I listened to teachers that talked about dream building, positive thinking and attitude, law of attraction, and goal setting. At first I thought I just needed to get better at this and that I needed to improve my application of these skills. But after a while I began to understand that I could not Dream or vibrate or organize or attitude myself out of the condition I was in. There was another kind of problem I was wrestling with.

And I probably still would not completely understand what was going on with me if I hadn't been willing just to keep trying almost anything (you know how that goes!). I had a friend who shared the idea of cellular cleansing with me. I was willing to try it. When that made a dramatic and immediate effect on my ability to choose and act and be free and heal, then I also connected the dots to several other less dramatic turning points and gradual healing I had experienced over the years that also addressed this foundation. But whereas before I had thought this kind of opportunity was a sidebar, now I moved it to the central and critical place in my healing. I understood it to be the foundation that if a human being did not possess or prepare they could not move beyond, or at least with ease and freedom, because certainly people move beyond a lot of things by sheer grit and I have done that too.

So what is the foundation? What healing comes before dream building, goal setting, raising vibrations, creating, succeeding, changing, and choosing?

It is body energy.

Our body is our interface with the universe and it is foundational to our capacity to create the life we hope to live. If you have a body energy issue, it will sabotage your freedom to create and even your freedom to simply be. Accessing, repairing, nourishing, generating, enlightening, and replenishing our body energy comes before any other life function or possibility. Again, some of us can take this for granted as we may not have any major body energy issue. For others of us, it is a massive wrestle that must be addressed first before being in a condition that allows us to live and create further.

So that is the premise at How To Move the Universe. As you can see, what you do here at HTMU can go hand-in-hand with any other wisdom or healing or creating you are learning to do. It's not an either-or.

If you would like to begin your freedom and relief journey, I invite you to begin HERE.