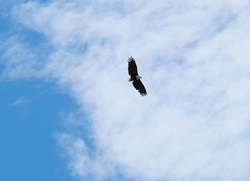 If you are in a pretty (emotionally) dark place, then taking up your journey of healing will take some courage.
Courage is most often not very loud.

You will be making new decisions. You will be doing baby steps of new practices. That takes courage.

You'll need to be your own friend, and believe in yourself. That takes courage, especially if you've never done that for yourself before.

You'll need to allow the process to be messy. Because that's one thing I can promise--the healing journey doesn't go in a straight line all smooth and perfect. And that takes courage to persist and be patient during the times when things aren't going the best and you seem to be losing ground, even.

It takes courage to fully feel, and take a look at in the light, emotions and memories that we may have been suppressing up to this point precisely because they are so BIG, painful. It takes courage to say good-bye to all that familiar pain and let it release from our system.

Where do you get courage? I'd like to say there is a magic formula, but I don't know if there is. A lot of times my courage in life has looked a lot like white-knuckled, pee-your-pants fear.

I think in the end courage is a decision to begin again and again, no matter how long it takes. To be willing to wake up every morning, and put your foot on the ground. To face whatever is waiting the best you can. Not perfectly. You can cry. You can make mistakes and learn from them. You can scream. You can let a ray of sunshine in and feel it quietly without chasing it away.

I bless you with courage.