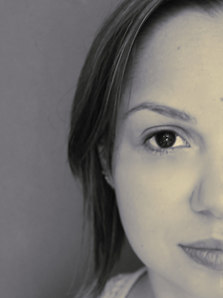 If you are coming from a really hard place in life (as I did), then when you feel horrible and painful, especially emotionally, you may be perceiving that distress as coming from "everywhere". Everywhere in your life and everywhere in your body. The word for this is "diffuse" /dif yoos'/.

However, pain whether emotional or physical is almost never diffuse. It is local--that is, located somewhere specifically. It may be easier to determine the body locality of physical pain. But emotional pain is also located specifically in the body. You do not need to know exactly what organ is involved ("Is that my liver or my stomach?"), but when you feel pain or distress (physical, emotional, or etc) do your best to breathe and become aware of what specific area it is coming from and give it a simple acknowledgment.

Similarly, when you feel overwhelmed and hurt and otherwise distressed from what is outwardly happening in your life, instead of giving a general "Everything is going wrong! Or everything is a mess!" or any similar story, rather try to be specific. "That conversation I had with my sister left me anxious." "I'm worried about my mom's health." "I probably didn't get enough sleep." Of course, when one item is not going the best, it does affect the rest of the day and the entirety of your body. However, there was a place where it started, where the match was lit, so to speak.

So this week and ongoing, do your best to become aware of the specific location of your pain and distress (of any kind) in your body and/or life. If there are some pains and distresses that happen repeatedly, you may want to note them and their location in a healing journal. This will allow you to be prepared to be aware of or proactively seek opportunities to heal or ease that specific distress.